The Open Secret: Exploring Vajrayana Themes and How They Intersect with This Moment in History (Live Online)
With Shastri Nick Kranz
September 7 - 28, 2020
We often hear that Shambhala teachings are inseparable from the highest vajrayana buddhist teachings, but what does this really mean? Tibet's "secret" tradition of vajrayana Buddhism has now been translated into most languages of the western world, but its translation into our modern culture is still very much underway.
In a time when humanity is struggling with issues of fair use of power and ensuring that all beings are treated equally with respect, how can we understand the vajrayana teachings with their profound transmission of our true nature–and it's use of devotion and the Guru principle–to be accessible and compatible with our modern values? How can understanding our nature benefit our polarized world?
This course will explore the themes discussed by Shastri Nick Kranz in his recently released book The Open Secret which is available for purchase to guide course explorations and discussions. He will present this rich, complex subject in a way that is very accessible to all. Everyone is welcome to join the search for clarity!
Please join Nick for four live sessions on Mondays (beginning September 7) at 8pm Atlantic / 7pm Eastern / 6pm Central / 5pm Mountain / 4pm Pacific
What to Expect
There will be talks given and discussion time. We will practice simple and accessible meditations and contemplations that give us a sense of some of the themes in Vajrayana. Each session will be approximately 1.5 hours.
Between sessions, you will be assigned readings from The Open Secret, and a Voxer.com group will be created to facilitate discussion among class participants.
Everyone is welcome to attend this online course; no previous experience is required!
Cost
Suggested: $108 CDN
(Approx. $80 US)
Payment is by credit card or e-transfer.
You can purchase a copy of the book directly from Nick's website when it is published  later this summer. We'll send you the link to purchase when it's available.
Generosity policy applies. If you are experiencing financial difficulties due to loss of income, please email [email protected] and indicate what you are able to offer for the workshop. We understand, and would like everyone who is inspired to participate to be able to do so.
If you are able to offer more, your support will be much appreciated. Dorje Denma Ling and Nick are also experiencing the economic impact of this pandemic.
PLEASE NOTE: Sometimes emails sent from our registration software can end up in the spam folder, depending on the settings of your service provider. You should get an automatic confirmation when you register. If you don't, please check your spam folder and mark as "not spam."
Leader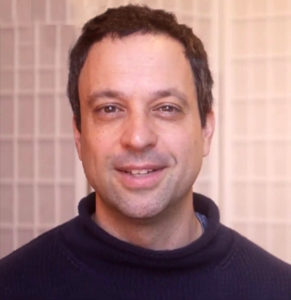 Shastri Nick Kranz
Nick Kranz has been a student of Buddhism since 1997. He has developed an approach to cultural transformation with the practice of Social Meditation Learn more at www.nickkranz.com. Teacher Nick Kranz is an experienced and dynamic meditation teacher with a passion for sharing authentic wisdom. He's interested in social innovation, cultural transformation, and collaborative business that positively impacts society. Skillful Guide After 20 years of deep training in the practice of meditation, Nick has a profound belief in everyone's potential to explore and benefit from the practice, and is devoted to guiding people along the path with friendliness and skill. He has studied with Khenpo…
Learn more about Shastri Nick Kranz