Great Eastern Sun / Windhorse (Online)
With Shastri Mary Campbell and Christine Heming
September 27 - December 13, 2020
Great Eastern Sun and Windhorse mark the beginning of the Shambhala Training Sacred Path, which introduces advanced warriorship practices that extend the basic mindfulness-awareness meditation training introduced in Weekends I-V. These practices are based on a societal vision and aspiration to help the world.
This level of training cultivates one's dignity and natural gifts that are able to widen one's sphere of compassionate and practical influence.
Prerequisite: Rigden Weekend or graduates of Shambhala Training Weekend V who plan to complete Rigden Weekend in the future.
Schedule
The class will meet Sundays, from 4 to 6:30 pm Atlantic Time (4:30 to 7:00 in NFLD), and run for 10 sessions.
Classes begin on Sunday, September 27, and end on December 13.
There will be no class on Sunday, October 11 (Thanksgiving weekend) or on Sunday, November 8.
REGISTRATION DEADLINE EXTENDED TO THURSDAY, SEPTEMBER 24 
If you don't receive a confirmation email upon registration, please check your spam folder or email [email protected].
Reading Resources
Throughout the program the teachers will assign readings from the following books:
Shambhala, Sacred Path of the Warrior by Chogyam Trungpa
The Shambhala Principle, by Sakyong Mipham
Ruling Your World, by Sakyong Mipham 
These are resources that you are likely to have from previous classes in The Way of Shambhala. If you do not have one or more of these books, you will need to order them or borrow them from fellow sangha members or your Centre's library.
Program Cost & Financial Details
Cost for the ten week course is $216.
Payment is by credit card or e-transfer. (Select the e-transfer option from the drop-down menu on the payment section of registration page, and transfer funds to [email protected].)
Payment Plans are available upon request from our Finance Manager, Suzy Ulrich, who can be contacted at [email protected].
Repeat Participants Please Note:
Please complete the full registration form;
SELECT the E-TRANSFER method of payment which will by-pass the need to enter your credit card and pay;
Make a note that your are a repeater in the comments section;
Your Guest Statement will be adjusted and you will be sent a link to complete payment by credit card if that is your preferred method.
Generosity policy applies. If you are experiencing financial difficulties due to loss of income and require more assistance than the payment plan option, please email [email protected] and indicate what you are able to offer for the course. We understand, and would like everyone who is inspired to participate to be able to do so.
If you are able to offer more, your support will be much appreciated.
Text & Source Book Costs
First-time participants will also need to purchase the terma text, The Letter of the Black Ashe ($50) and the Windhorse source book ($15). These are restricted materials. The teachers will let you know when and how to purchase them.
---
Leaders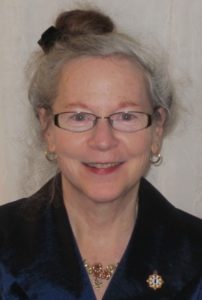 Shastri Mary Campbell
As a student of Shambhala Buddhism, Mary has studied and practiced meditation extensively for over 35 years.   Since 2010, she has served as a shastri (senior teacher) for the Halifax Shambhala Centre.  Mary teaches widely, leading public and advanced programs.  Professionally, Mary is a Clinical Nurse Specialist in Psychiatry and Mental Health and for many years has taught meditation within health care settings.  She has written on mindfulness for nursing publications and been a co-investigator in mindfulness research.  Mary lives in Halifax with her husband.
Learn more about Shastri Mary Campbell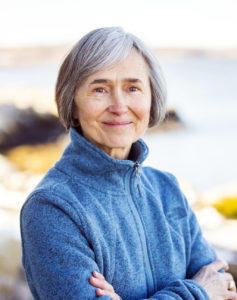 Christine Heming
Christine Heming, a senior teacher in Shambhala, has been a meditation instructor and teacher of the buddhadharma for over 40 years.  She has been a student of the Vidyadhara Chogyam Trungpa Rinpoche, the Venerable Khenchen Thrangu Rinpoche, and Sakyong Mipham Rinpoche. She has completed a three-year retreat in the Kagyu Buddhist tradition. She lives in Port Royal, Nova Scotia.
Learn more about Christine Heming