(Online) The Golden Key: June 12, 13 & 19
With Alice Haspray
June 12 - 19, 2021
A Sacred Path Program
Saturday, June 12, Sunday, June 13 & Saturday, June 19
9am – 7pm ADT | 8am – 6pm EDT | 7am – 5pm CDT
In addition to talks, meditation, and discussions, each day will include time for individual walks, study, enriching presence practice and outings, rest, and meals. We will then come together on Zoom for talks. discussions, and contemplative offerings.
This program is inspired by the Shambhala terma text The Letter of the Golden Key. This text enlivens our relationship to the outside world and our sense perceptions. It offers the practice of enriching presence—the ability to sense inner wealth within oneself, within phenomena, and all around us in the natural world. This inherent richness is not about having lots of money and owning expensive things. It is the resourcefulness and richness that is within and without us if we open ourselves to it.
Through Golden Key, the Sacred Path continues to bring the principles of warriorship and the practice of mindfulness-awareness into daily life. In particular, it nurtures our natural ability to experience the world as vivid and sacred and to support the aspiration to create an enlightened society.
Prerequisites
The prerequisite for this program is completion of Drala, Windhorse and the Four Dignities levels. Participants will be authorized to purchase and receive the reading transmission for Golden Key text and receive a practice to rouse richness.
Costs
Tuition: $200.00 CAD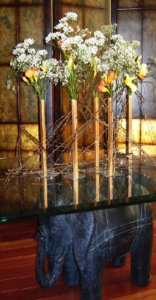 Materials: $65
The Letter of the Golden Key (terma text): $50
Golden Key Sourcebook (talks by Chogyam Trungpa): $15
These materials can be purchased online from KALAPA PUBLICATIONS.
Note: You can order the text as soon as you register, as it may take some time to get to you. However, please do not open the package until the program begins and you are instructed to do so by the Director.
Generosity Policy Applies: If you are experiencing financial difficulty, please contact our Finance Manager to work out a solution. We don't want anyone to miss the program because of financial obstacles.
If you are able to offer more, your support will be much appreciated. It helps those who are less fortunate financially.
Leader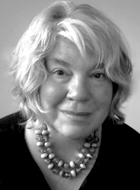 Alice Haspray
Alice began practicing meditation in 1967 with the beloved Zen master Shunryu Suzuki Roshi (author of Zen Mind, Beginner's Mind). After Roshi's death in 1971, she continued on the path of meditation and study with Chögyam Trungpa Rinpoche and was a close student until his death in 1987. After Trungpa Rinpoche's death, Alice continued studying the advanced Shambhala teachings with Sakyong Mipham Rinpoche, Trungpa's eldest son. In 2010 Sakyong Mipham Rinpoche appointed Alice as a shastri or senior teacher in Nova Scotia, and in early 2013 the Sakyong and Pema Chödron requested her to serve as Gampo Abbey's senior teacher in residence, which she did…
Learn more about Alice Haspray