(Online) Shambhala Training Level IV: Awakened Heart
With Geoff Crinean
February 11 - 13, 2022
Shambhala Training: The Heart of Warriorship
The Heart of Warriorship is a series of five meditation retreat weekends that help us develop fearlessness, confidence, openness and gentleness towards ourselves and our world. These qualities arise out of meditation practice and study of Shambhala warriorship principles as taught by Chögyam  Trungpa Rinpoche.
Shambhala Training welcomes people of all religious traditions as well as those who do not follow a particular spiritual path.
You can read more about Shambhala Training and the path of warriorship in Shambhala: The Sacred Path of the Warrior. (Chögyam  Trungpa, 1984)
Level IV: Awakened Heart
"Through the practice of sitting still and following your breath as it goes out and dissolves, you are connecting with your heart.  By simply letting your self be, as you are, you develop genuine sympathy towards yourself…

Such awakened heart comes from being willing to face your state of mind."

– Chogyam Trungpa, Shambhala: The Sacred Path of the Warrior
With trust in basic goodness and daring to experience the sharp edge of reality, Shambhala warriors move forward with gentleness, increased awareness, and inquisitiveness about the world, as it is. They can extend themselves to others fully and with kindness.
Level IV begins with the first talk on Friday evening at 7:00 Atlantic, and continues through Sunday.
Who Should Attend
Participants should begin at the beginning and commit to the full weekend. Even though this program is online, it is being conducted as a retreat where participants are expected to be present for the full sessions.
Shambhala Training Levels I through V are designed to be taken in sequence which follows the natural unfolding of our experience.  In order to register for this Level IV retreat, participants are expected to have completed Shambhala Training Level III.
If you are interested in learning to meditate, we recommend Shambhala Training Level I. You can search for Level I programs across the mandala of Shambhala Centres on the Shambhala.org website.
What to Expect
The program includes meditation instruction, periods of meditation practice, talks, group discussions and opportunities for individual meetings with the director. There will, of course, be breaks for meals and afternoon tea.
Schedule
| | |
| --- | --- |
| Friday Feb 11 |  7-9 pm Atlantic | 6-8 pm Eastern |
| Saturday Feb 12 |  9:30 am – 5:30 pm Atlantic | 8:30 am – 4:30 pm Eastern |
| Sunday Feb 13 | 9:30 am – 5:30 pm Atlantic | 8:30 am – 4:30 pm Eastern |
Use this Time Zone Converter to find times in other zones not listed here.
Cost
Suggested Tuition: CA$130

Generosity Policy applies. You will the have the option of applying a discount on the Registration Page should you need financial assistance.
Leader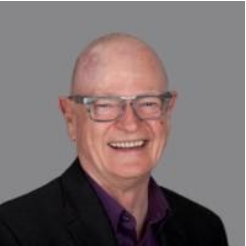 Geoff Crinean
Geoff has been a student of Buddhism and the Shambhala teachings for 45 years. He is a meditation instructor, a senior Shambhala teacher and student of Sakyong Mipham Rinpoche. He has taught across North America, Europe, & Australasia. Geoff has been working as a certified business coach and leadership workshop facilitator since 2000.  His passion has been to coach and mentor Shambhala folks and entrepreneurs in helping create enlightened society. His first career was as a nuclear physicist; since then he worked as a manager, consultant, leader, and coach in companies and organisations in Europe & North America.  Geoff currently…
Learn more about Geoff Crinean