(Online) Fearlessness in Everyday Life (FIEL)
With Robert Gailey
February 21 - March 21, 2022
Way of Shambhala: The Everyday Life Series 
The Everyday Life Series is comprised of five sequential classes:
Meditation in Everyday Life (MIEL)
Contentment in Everyday Life (CIEL)
Joy in Everyday Life (JIEL)
Fearlessness in Everyday Life (FIEL)
Wisdom in Everyday Life (WIEL)
The Everyday Life Series can be taken on their own, but also make the perfect study companion for the weekend Shambhala Training meditation retreats (Levels I to V).
For a full description of the Way of Shambhala curriculum, visit Shambhala.org. You can read more about Shambhala Training and the path of warriorship in Shambhala: The Sacred Path of the Warrior (Chögyam  Trungpa, 1984).
The Way of Shambhala practice and study curriculum welcomes people of all religious traditions as well as those who do not follow a particular spiritual path.
FIEL: Fearlessness in Everyday Life

Five Monday Evening Classes: Feb. 21, 28 and March 7, 14 and 21 from 7:00-9:00 pm Atlantic / 6:00-8:00 pm Eastern
Time Zone Converter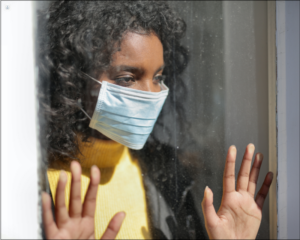 Fear and fearlessness provide a fertile ground of discovery for the student warrior. It is worth asking ourselves, how we experience fear and what strategies do we employ to ignore it? What are the facts of life that inspire fear? How do we acknowledge them and cultivate our practice of facing them?
The warrior's practice of fearlessness explores the qualities of living beyond familiar limits. This is sometimes symbolized by the Garuda, a mythical bird-creature that lives in the sky and flies above and beyond habitual and narrow versions of experience. We will consider this in conjunction with classical Buddhist teachings of shunyata, or emptiness.
The journey of fearlessness does not end with negation. What qualities of our innate nature are being uncovered? How does the Garuda's dignity express the human heart?
Who Should Attend
The Everyday Life study courses are meant to be taken sequentially. In order to register for Fearlessness in Everyday Life you should have completed Contentment and Joy in Everyday Life.
If you have not completed the previous courses, let us know and we can discuss your situation. Contact Dan Schreibman at [email protected] for assistance.
What to Expect
Even though we are constrained to a Zoom format, our aspiration is to make the five sessions an experiential journey embracing meditation, formal contemplation, conversation, and personal expression to bring the teachings home.
Suggested Readings
These suggested readings are optional, but they will enrich the experience of this class:
Smile at Fear;

by 

Chögyam

Trungpa

(Chapters 11,12)
Shambhala Sacred Path of the Warrior;

by 

Chögyam

Trungpa

(Fear and Fearlessness)
The Myth of Freedom; 

by 

Chögyam

Trungpa

(The Way of the Buddha; Working with Emotions; The Dualistic Barrier)
Ruling Your World; by Sakyong Mipham (The Path of the Garuda Chapters 15,16,17)
Turning the Mind into an Ally; by Sakyong Mipham (Chapters 14, 15, 16)
The Places that Scare You; by Pema Chödrön (Ch. 11, 12)
If you only have access to one book, we recommend you use Smile at Fear as your reference for this course.
Cost
Suggested Tuition: CA$108

Generosity Policy applies. You will the have the option of applying a discount on the Registration Page should you need financial assistance.
Leader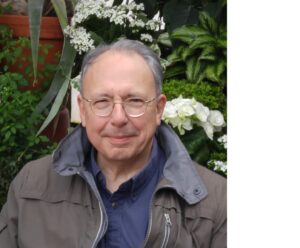 Robert Gailey
Robert Gailey has been a student of the Shambhala Lineage since 1974 and has served and trained with the Druk Sakyong Chögyam Trungpa Rinpoche and Sakyong Mipham Rinpoche in Boulder, Colorado, Shambhala Mountain Center, New York City, Karme Chöling, and Halifax. He enjoys sharing the contours and challenges of this path and culture of practice through studying the teachings of lineage holders and applying that wisdom through contemplative retreats and everyday life. Bob has been living in Halifax since 1992, has two grown children, and served for many years as an information technology architect for large organizations in Canada and…
Learn more about Robert Gailey