(Online) Wisdom in Everyday Life (WIEL)
With Alice and Richard Haspray
May 3 - 31, 2022
Way of Shambhala: The Everyday Life Series 
The Everyday Life Series is comprised of five sequential classes:
Meditation in Everyday Life (MIEL)
Contentment in Everyday Life (CIEL)
Joy in Everyday Life (JIEL)
Fearlessness in Everyday Life (FIEL)
Wisdom in Everyday Life (WIEL)
The Everyday Life Series can be taken on their own, but also make the perfect study companion for the weekend Shambhala Training meditation retreats (Levels I to V).
For a full description of the Way of Shambhala curriculum, visit Shambhala.org. You can read more about Shambhala Training and the path of warriorship in Shambhala: The Sacred Path of the Warrior (Chögyam  Trungpa, 1984).
The Way of Shambhala practice and study curriculum welcomes people of all religious traditions as well as those who do not follow a particular spiritual path.
WIEL: Wisdom in Everyday Life

Five Tuesday Evening Classes: May 3, 10, 17, 24 and 31 from 7:00-9:00 pm Atlantic / 6:00-8:00 Eastern
Time Zone Converter
This course explores the dignity of the Dragon – which is inscrutable, because it has attained wisdom, power and awesome conviction.
Going beyond fear into fearlessness naturally connects us to our innate human goodness, intelligence and bravery that has always been present – all manifestations of innate wisdom. If this wisdom is already ours, why do we experience so much confusion about what to do? How can we tap into that source of wisdom in the midst of our confusion?
Who Should Attend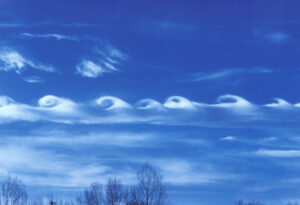 What to Expect
Each Zoom session includes a guided meditation practice, guided contemplations, conversations and discussions.
Suggested Readings
These suggested readings are optional, but they will enrich the experience of this class:
Shambhala Sacred Path of the Warrior;

by 

Chögyam

Trungpa

(Authentic Presence: Inscrutable; Letting Go; Discovering Magic; Sacred World)
The Heart of the Buddha;

by 

Chögyam

Trungpa (What is the Heart of the Buddha?)
Journey Without Goal;

by 

Chögyam

Trungpa (Vajra Wisdom)
True Perception: The Path of Dharma Art;

by 

Chögyam

Trungpa (Great Eastern Sun; Joining Heaven and Earth)
Ruling Your World: Ancient Strategies for Modern Life; by Sakyong Mipham (The Path of the Dragon; Ruling from the Ground Up)
Cost
Suggested Tuition: CA$108

Generosity Policy applies. You will the have the option of applying a discount on the Registration Page should you need financial assistance.
Leader
Alice and Richard Haspray
Alice and Richard Haspray began practicing meditation in 1968 with the beloved Zen master Shunryu Suzuki Roshi (author of Zen Mind, Beginner's Mind). After Roshi's death in 1971, they continued with Chögyam Trungpa Rinpoche as close students until his passing in 1987. They were early leaders and teachers at Rocky Mountain Dharma Center (now SMC) from 1974 to 1977. In a true display of the great switcheroo, Trungpa Rinpoche sent them to the Big Apple in 1978—straight from the mountains of RMDC with no indoor plumbing—appointing Richard as one of the first Vajradhatu Ambassadors and Alice as a senior teacher. Continuing with the great…
Learn more about Alice and Richard Haspray