Vajrayogini Amending the Mantra Fire Offering
With Mark Nowakowski
December 3 - 13, 2020
Join Vajrayogini around the hearth to correct any mistakes you may have made during sadhana practice, so that you are more open to receiving siddhi — especially the ultimate siddhi of wisdom.
The Amending the Mantra Fire Offering is the first of two longer Vajrayogini Fire Offerings, the second being the Four Karmas. The Amending Fire Offering is open to sadhakas who have completed 1,000,000 mantra recitations. The Four Karmas Fire Offering is open to sadhakas who have completed the Amending Fire Offering plus an additional 300,000 mantra recitations.
The Vidyadhara likened the two types of fire offering to putting a sharp knife under running water: first the water washes off the dirt, but at the same time it sharpens the knife. Similarly, we are both purifying ourselves through amending the mantra and developing power so that we can help others through enlightened activity of the four karma.
        — From: Vajradhatu Fire Offering Manual, © 2000, page 3
Prerequisite
Completion of 300 Vajrayogini sessions or 1,000,000 Vajrayogini mantras.
Program Cost
All-inclusive prices range from $825 (shrine room floor) to $1,525 (single occupancy in the lodge) For full range of options visit the registration page.
Live or stay locally: $675
Repeaters are eligible for a 50% discount on the tuition portion (minus $15 daily food costs). Please make a note in the "Comments or Special Needs" section if you are a repeater and we will add the discount to your Guest Statement.
Partial attendance is accepted for repeaters on a prorated basis. However, if you wish to attend only part of the program, we cannot offer onsite housing until we are closer to the program date, as indoor housing is limited. Our first priority is to ensure participants attending the full program can be accommodated. If you wish to attend part of the program, in the "Comments or Special Needs" area, please:
Indicate your anticipated arrival day and time;
Indicate your departure date;
Let us know if you wish onsite accommodation if it becomes available;
Select the "E-Transfer or Check" method of payment to bypass the deposit requirement. We will adjust your Guest Statement and send you a payment link.
Schedule
Thursday: Afternoon arrival. Set-up begins. Dinner: 6:30pm.
Friday: Lung, training and set-up.
Saturday to Saturday: Practice 7am to 9pm.
Sunday: Clean up and departure after lunch.
What to Bring
Your Buddhist and Shambhala daily chants.
White clothes and cushion covers if you have them. (Dorje Denma Ling has some for participant use.)
Vajrayogini Sadhana and Fire Offering liturgy.
If you are new to the practice or do not have the latest Fire Offering liturgy, you can purchase this for $17 at the DDL registration desk after you receive the lung. The Vajradhatu Fire Offering Manual will also be available for purchase ($55, optional).
A more complete list of "what to bring" will be sent to you prior to the program.
Leader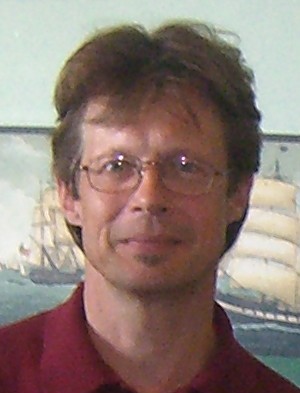 Mark Nowakowski
Mark Nowakowski met the Vidyadhara Chögyam Trungpa Rinpoche in 1972 and has been his student ever since. He currently studies with other Kagyü and Nyingma masters. Mark is a senior member of the Nalanda Translation Committee and a senior teacher in the Shambhala mandala. He did his first Fire Offering in 1985, and his second that same year with the Vidyadhara, and with Sakyong Mipham Rinpoche the following year. Since then he has led many Amending and Four Karma Fire Offerings. In 2006, he requested the Sakyong's blessing and permission to do weekend rite-of-aid fire offerings to benefit our mandala…
Learn more about Mark Nowakowski