ALBATROSS – A Film by Artist Chris Jordan with Introduction by Gregory Heming
July 13, 2018
On a tiny island in the heart of the Pacific, a love story is unfolding. This film is an incredible, life-changing, and timely public artwork created by Chris Jordan.
It is a love story… a brilliant and poignant look at both the pain in our world and the love that tugs at us to do something.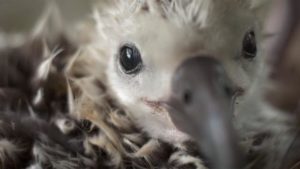 "I want people to watch this film and feel sadness and rage and realise that comes from a place of love. Don't pull the plug out of the bathtub just yet; don't let all that raw emotion drain away. Once you feel love, you can be more courageous and make more radical choices." – Chris Jordan

You can view a three minute trailer here. You can read the story of how the project came about here.
We will screen this movie in Tatamagouche at The Grace Jollymore Joyce Arts Centre on Friday evening, July 13 at 7:30 pm. Everyone is welcome to attend. At the express request of Chris Jordan, there is no charge for attendance. The Grace has kindly offered the use of the Centre by donation. Please let us know if you are coming.
We are delighted to welcome Gregory Heming to introduce the film.
For those who are inspired to explore the poignant issues presented in this film, we invite you to join our retreat on Saturday and Sunday to "think big and go deep" in search of new ways of sharing this planet.