Chakrasamvara or Vajrayogini Practice Opportunity
Flexible Dates
During the period when the Vajrakilaya Retreat is underway at Denma Ling, Chakrasamvara and Vajrayogini practitioners who wish to practice in a protected retreat container are invited to join us at Dorje Denma Ling.
You will be offered a practice space other than the Dragon Shrine room where the Vajrakilaya retreatants will be. However, you will be provided support from the experienced staff of the Vajrakilaya mandala: Larry Mermelstein and Nancy Huszagh.
OF SPECIAL NOTE: A small group of Vajrayogini practitioners is planning to come together at Dorje Denma Ling November 4 – 13 (9 nights) during the Vajrakilaya retreat. A shrine room will be set up for the group and teachers onsite will be available. If you would like to register or have questions, please contact [email protected].
Who Can Attend
Authorized Chakrasamvara or Vajrayogini practitioners who have received abhisheka from a recognized vajra master.
What to Expect
The practice spaces will be determined according to the numbers of practitioners and practice they are doing.
Shrine materials will be provided; you are responsible for bringing all the texts, manuals and practice implements you require during your retreat period.
Nancy will coordinate communications between your retreat and the Vajrakilaya mandala. If you have procedural practice questions or wish to speak with a meditation instructor at any time, she will arrange for that to happen.
No one will be monitoring your schedule; however, we would expect you to observe the traditional four sessions per day, particularly if you are doing the Chakrasamvara practice. A schedule for the retreat will be posted so that you can time your sessions appropriately to join others for meal and breaks.
If you have any specific questions about the retreat or support you need, please contact Nancy Huszagh at [email protected].
Costs & Minimum Stay
Flat Rate Includes M.I. Support, Housing and all Meals
— Minimum Stay: one week (7 nights)
— You can choose your own dates on the Registration Form.
$70 per Night Double Occupancy (per week $490)
$82 per Night Single Occupancy (per week $574)
Note that cost is the same for Drala Cabins or Gyatso Lodge, but you will be able to choose your preference.
Supporting Staff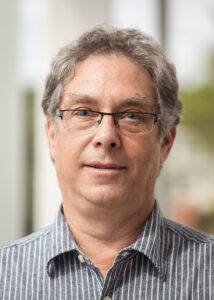 Larry Mermelstein: Beginning in 1971, Larry Mermelstein became a close student of the Venerable Chögyam Trungpa Rinpoche, Tibetan Buddhist meditation master and scholar. He has served as a senior teacher in the Vajradhatu/Shambhala community for many years, as well as having been a member of the board of directors. He is a founding member and the executive director of the Nalanda Translation Committee for over forty years and is a long-time consulting editor to Shambhala Publications.

Nancy Huszagh: Nancy became a student of the Vidyadhara Chögyam Trungpa Rinpoche in 1979. In 2010, she completed the three-year-retreat at Söpa Chöling under the direction of Thrangu Rinpoche and subsequently assumed the role of Druppon (retreat master) for the latest retreat which ended in 2017. She has studied with a number of teachers over the years, including attending Scorpion Seal retreats with Sakyong Mipham Rinpoche.
Useful Links
What to Bring & Expect at DDL
How to Get Here