(Cancelled) Shambhala Meditation Weekthün 2022
With Tom Bell, Senior Teacher
August 26 - September 3, 2022
"Shambhala meditation is synchronizing with our own genuineness; it is the act of being. Through this process we discover reality with three gestures – feeling, being, and touching… the mind progressively develops strength and trust in basic goodness, finally reaching full saturation with its own understanding and experience. When we have a strong mind, no matter what thoughts occur, we maintain our mental seat."

— Sakyong Mipham Rinpoche

Shambhala Meditation is a unique approach to mindfulness-awareness practice that invites the meditator to explore directly the qualities of feeling, being and touching the goodness that is fundamental to our basic human nature. As such, it invites us to relate to our direct experience and go beyond superficial thinking.
Retreat is a potent way to deepen in the practice of meditation. In this week of group retreat (weekthün), we will explore Shambhala Meditation, the felt personal experience of our humanity. This program will also include gentle physical activity, talks, silence, individual and group instruction and discussion.
Who Should Attend
This weekthun is open to those who have received the Shambhala Meditation transmission. Full attendance meets the weekthün requirement that is a prerequisite for various advanced programs.
No partial attendance is accepted.
Costs

Tuition: $295 CAD
Meals: $105 CAD
Accommodations: Extra. Prices vary. (Options can be viewed on the Registration Page.)
Note: Tuition has been reduced by 50% to the "repeaters rate" to make it more accessible to all.
Useful Links
Participant Info
How to Get Here
Financial Aid Form
Sign up for the Dorje Denma Ling Newsletter
Leader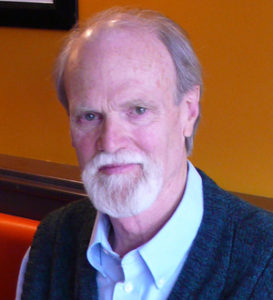 Tom Bell, Senior Teacher
Tom Bell became a student of the Vidyadhara in 1972, and has been active since then in direct service to both of the Sakyongs and also to the current Sakyong Wangmo. He was on the staff of RMDC (Shambhala Mountain Centre) in the mid-70s, was the director of Karme Choling from 2000-2003, and has been an active Shambhala teacher since 1976. He has worked to support his family through a career in business and economic development in Colorado and Nova Scotia. His immediate family now numbers fifteen, including his wife, three children, their spouses, and seven grandchildren.
Learn more about Tom Bell, Senior Teacher