Healing: The Spiritual and Emotional Approach
With Alain Beauregard
June 29 - July 2, 2018
"We think that the point is to pass the test or overcome the problem, but the truth is that things don't really get solved. They come together and they fall apart. Then they come together and fall apart again. It's just like that. The healing comes from letting there be room for all of this to happen: room for grief, for relief, for misery, for joy." — Pema Chodron
According to some spiritual traditions, serious illnesses like cancer can be a warning call to us to connect to deeper aspects of our being, and to make radical changes in the way we lead our life. A true possibility of healing, not only for our body, but for our whole being opens for us.
This weekend is based on four main themes:
Our fundamental nature: source of healing
Meditation as a way of healing our being
Discovering Love in oneself
Using invocation and visualization to heal
This is a global approach to healing all sufferings, whether physical, psychological or spiritual.
Please Note: In case of serious illness, we're advised to use the spiritual and emotional approach together with a proper medical treatment.
USEFUL LINKS
What to Bring & Expect at DDL
How to Get Here
Financial Aid Form
Leader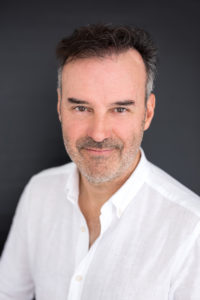 Alain Beauregard
Alain Beauregard is a physicist by training, high-tech entrepreneur and a practitioner of Tibetan Buddhism. At age 46, his life changed with the discovery of an advanced metastatic bladder cancer, incurable according to medicine. With the help of the powerful healing practices, a complete healing of the primary tumour and metastases was achieved in a few months, against all odds. Alain's story inspired the French-language radio series "Vivre autrement" on Radio-Canada. He now gives lectures on healing, and leads weekends and retreats on the emotional and spiritual approach to healing based on Buddhist teachings as well as his own experience.
Learn more about Alain Beauregard