Reduce Stress and Develop Resilience Through Mindfulness
With Timothy Walker, Ph.D.
July 20 - 22, 2018
Everyone has stress, we all know it well. No need to read stacks of academic papers that prove excessive stress can rob us of our health, peace of mind and joy – we have experienced it first hand.
But we can't avoid stress. It happens daily.  A moderate amount of stress can even be a creative or motivating force to help us get things done. So how do we ride the energy of stress instead of having it drive us into anxiety, depression and ill health?
Mindfulness training has been shown to be one of the most empowering ways to moderate stress and build resilience. In this retreat participants will be introduced to the Mindfulness Based Stress Reduction (MBSR) approach.
MBSR is an internationally recognized and evidence-based program developed at the Mindfulness Center at the University of Massachusetts Medical School, founded in 1979 by Jon Kabat-Zinn.
You could benefit from participating in this retreat you are looking to…
Approach your life with more composure, energy, understanding and enthusiasm
Develop the ability to cope more effectively with both short-term and long-term stressful situations
Enhance your ability to manage and reduce pain levels in many instances
Improve your focus, resilience and capacity to recover more quickly from challenging events
Overcome old habits and maladaptive coping patterns to the normal stressors of life
Practice self-directed neuroplasticity
We will learn and practice mindfulness in many different contexts over the weekend through sitting meditation, mindful breathing practice, mindful eating, body scan, gentle/easy yoga, qi gong, mindful communication, mindful walking and mindful appreciation of nature. With all these ways to practice mindfulness the retreat has a gentle and easy flow suitable for anyone. Some teaching and discussion will also highlight the benefits of practice.
No previous experience necessary. All are welcome to participate in this weekend.
USEFUL LINKS
What to Bring & Expect at DDL
How to Get Here
Financial Aid Form
Leader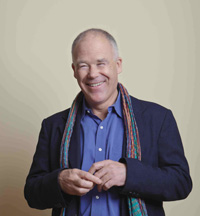 Timothy Walker, Ph.D.
Timothy Walker Ph.D. is a mindfulness teacher and psychotherapist working in Halifax Nova Scotia with over 35 years experience integrating mindfulness into counselling, education and healthcare. Dr. Walker is co-author of the The Healing Circle: integrating science, wisdom and compassion in reclaiming wholeness on the cancer journey, and co-founder, with Dr. Rob Rutledge, of the Healing and Cancer Foundation. He designed and has taught with Dr. Rutledge, the Skills for Healing Weekend Retreats for people living with cancer and their family members 51 times since 1999 in 21 cities across North America. Timothy has also taught the classic 8-week Mindfulness Based…
Learn more about Timothy Walker, Ph.D.