Scorpion Seal Assembly Year 4
With Acharya Eve Rosenthal
July 5 - 16, 2019
Prerequisites:  To register for this retreat you must have attended and completed all practice requirements for Scorpion Seal Assembly Years 1, 2 and 3. It is not necessary to apply to the Shambhala Office of Practice and Education in order to attend Scorpion Seal Assembly Year 4.
Tuition: $1,575.00 Tuition includes all meals but not accommodations.
All prices are in Canadian currency.
Payment Plans: We offer payment plans. Register early and contact Suzy Ulrich in Finance to set up a payment plan that meets your budget.
Materials Fee: There will be a materials fee, but we do not have that information at this time. We will update the website as soon as we know.
Accommodation fees are in the range from $20 per night to bring your own tent to $80 a night for a single occupancy in a drala cabin. Details when you register. Participants who wish to stay off-land pay tuition, plus a $10 per diem, for use of our facilities.
If you are interested in staffing Scorpion Seal Assembly, follow this link. We will register all staff  and apply appropriate discounts.
USEFUL LINKS
What to Bring & Expect at DDL
How to Get Here
Financial Aid Form
Leader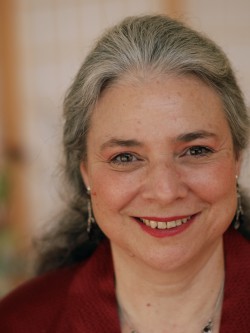 Acharya Eve Rosenthal
Acharya Eve Rosenthal teaches internationally for Shambhala. A long-time student of the Druk Sakyong and Sakyong Mipham, she has been practicing and teaching the stroke of Ashe for several decades. She is the founder of Shambhala Online which offers live, interactive events and classes. She is Chair of the Acharya Council, Shambhala's most senior teachers.
Learn more about Acharya Eve Rosenthal