(Postponed, New Date TBD) The Heart of Recovery Retreat: Moving Towards Freedom and Joy
With Scott Perkins
October 9 - 15, 2022
"The more we witness our emotional reactions and understand how they work, the easier it is to refrain."
— Pema Chödrön
Grounded in meditation, the Buddhist teachings provide a practical means to support our recovery from addictions and compulsive behaviours, as well as help us release the clinging to thoughts and impulses that lead us to suffering, discontent, and harmful actions.
This Heart of Recovery retreat is grounded in the view that meditation can show us how to find relief from the suffering of addictions and compulsive behaviours of all kinds.
What is the relationship between meditation and recovery from addiction and compulsive behaviours?
During the retreat we will explore how meditation and mindfulness practices can support us not only in connecting to our inherent goodness, warmth, and intelligence as human beings, but also in engaging with and appreciating our world as further manifestations of these qualities.
We will discover and explore the wisdom and sanity that underlies all aspects of our existence, and how that wisdom gets twisted by fear and ego, and then manifests as neurosis, character defects, habitual patterns and addictive behaviours. And, we will learn how meditation trains us to notice when we are lost in a story, hooked by emotions, or caught by addictive energies and behaviours.
Instead of acting out or suppressing our emotions, we can learn to embody our experiences and open ourselves to the inherent wisdom that exists below the surface of emotional energy.
The Heart of Recovery Retreat Includes
In-depth guided meditation instruction and practise
Talks on meditation and recovery
Group discussions
Mindfulness techniques and exercises designed to support recovery and deepen our appreciation for life
Instruction in techniques for working with emotions, urges and triggers when they arise
Optional one-on-one meditation instruction
Heart of Recovery Meetings
Who Should Attend
The retreat is open to both new and experienced meditation practitioners. Those who are personally working with recovery, as well as to those whose lives have been impacted by addiction (as parents, children, spouses, etc.) will also benefit.
Basic Schedule
October 9
Arrival: Sunday afternoon.
Dinner: 6:30 pm
Orientation & Talk: 7:45
October 10-14
8:00 am – 9:00 pm
With breaks for meals and mid-day relaxation. 
October 15
Breakfast & Departure
A more detailed schedule will be posted when you arrive.
Application Process
Because of the focus and depth of this retreat, the program will be limited to participants who are stable in their recovery and who are committed to developing a contemplative lifestyle in recovery.
We ask that participants complete an application questionnaire. Once we have reviewed your application, we will send you a password that will enable you to register online.
We require alcohol or chemically dependent guests to have at least three months of continuous sobriety before arriving for the program. Those with eating disorders and behavioural addictions (relationships, gambling, spending etc.) should have enough stability to embark on this work.
Costs
Tuition: $250 CAD
Meals: $120 CAD
Accommodations: Varies by selection. (Options can be viewed on the Registration Page.)
Useful Links
What to Bring & Expect at DDL
How to Get Here
Financial Aid Form
Leader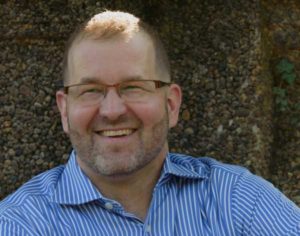 Scott Perkins
Scott Perkins is a certified Recovery Coach, Recovery Coach Trainer, and Meditation Teacher. He began practicing Buddhism in 1988 and completed a Master's degree in Buddhist Studies from Naropa University in 1992.  Scott has been teaching on Buddhism and Meditation for over 25 years. Scott began his own path of recovery on Christmas Day, 2005 and has been exploring the intersection of recovery and meditation since that time. In his role as a Recovery Coach, Scott helps others craft personal paths/programs that supports their recovery from addictions and strengthens their ability to experience life with sanity, courage, and compassion. In 2006, Scott founded and continues to lead the Washington DC…
Learn more about Scott Perkins