Chariot of Mahamudra Weekend Retreat 2022
With Richard John
June 10 - 12, 2022
This weekend retreat is open to all practitioners who wish to deepen their meditation practice. Mahamudra, the "great symbol," is among the most profound traditions of vajrayana Buddhism, but it is also extremely simple and direct. This weekend retreat will be a pre-vajrayana introduction.

We will deepen the practices of shamatha and vipashyana meditation to look at the mind and sense perceptions, with emphasis on direct personal experience. Richard will give an overview talk on Friday evening and lead the program all day Saturday and Sunday with commentaries and instruction. We will maintain silence during the day, with open discussion each afternoon.
The vajrayana students enrolled in the advanced Nine-Day Mahamudra retreat will also be joining this weekend. Shamatha-vipashyana meditation is the foundation for all vajrayana practices. 
Attendance
Participants must be vajrayana practitioners who have received the pointing out transmission from the Vidyadhara, Sakyong Mipham, the Vajra Regent or the Dorje Löppön, Lodrö Dorje on behalf of the Vidyadhara. All participants must begin at the beginning and commit to the entire retreat.
If you have any questions about your eligibility, please email the Program Manager at [email protected].
Schedule
June 10
Arrival Day
Dinner 6:30 pm
7:45 pm Orientation & Opening Talk 

June 11
7:00 am to 9:00 pm
June 12
7:00 am to 4:30 or 5:00 pm
Departure after tea break.
Each day will include breaks for meals, mid-day break, and tea. A more detailed schedule will be posted when  you arrive.
Covid Considerations
The teacher for this retreat has requested that all participants be fully vaccinated. We therefore request that you register only if you are (or will be) fully vaccinated by the time the retreat begins. This will help us to provide a safe and comfortable teaching container for this retreat.
As stated in our Covid Policy, we strongly recommend that all visitors to the land be fully vaccinated, and we reserve the right to modify restrictions if a situation arises — such as this one, where it seems appropriate to do so. Please review all of the recommendations and conditions of our Covid Policy before visiting Dorje Denma Ling.
Costs
Tuition: $165 CAD
Meals: $40 CAD
Accommodations: Varies. Options can be viewed on the Registration Page.
If you need financial assistance, please email Suzy Ulrich, our Finance Manager at [email protected].
Useful Links
Participant Info
How to Get Here
Sign up for the Dorje Denma Ling Newsletter
Leader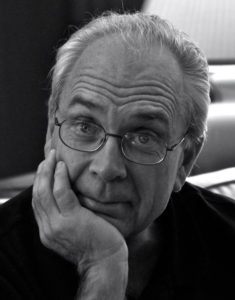 Richard John
An early student of Chögyam Trungpa Rinpoche, Richard served as acharya for Sakyong Mipham Rinpoche for 20 years. He completed the first three-year retreat at Gampo Abbey, and now teaches Shambhala Buddhist meditation courses full time. Richard and his wife Liz reside in Halifax, Nova Scotia.
Learn more about Richard John