A Spiritual Approach to Healing
With Alain Beauregard
November 1 - 5, 2023
"We think that the point is to pass the test or overcome the problem, but the truth is that things don't really get solved. They come together and they fall apart. Then they come together and fall apart again. It's just like that. The healing comes from letting there be room for all of this to happen: room for grief, for relief, for misery, for joy." — Pema Chodron
Tibetan Buddhists often consider a major disease like cancer to be a wakeup call. When we look at some of the deeper aspects of our being — such as spirituality, and decide to radically change the way we have been living so far, it may be possible to heal our entire being.
Practices such as meditation and compassion can help us to understand and accept the different treatments we may have to undergo while fighting a disease.
What to Expect
During this 4-day retreat, Alain Beauregard will share his personal journey of healing as we explore four main themes:
Our fundamental nature – a source of healing
Meditation – a practice to heal our being
The source of love within ourselves – discovering how to accept and become friends with ourselves
Visualizing and invoking – another way to heal our being
This approach introduces a holistic view on the topic of healing that allows us to deal with all physical, mental, and emotional suffering. It considers healing from the perspective of our entire being, not just the body. Whether the body dies or not, one can still live a profound experience of healing, hence being better prepared for death.
PLEASE NOTE: In case of serious illness, Tibetan teachers strongly advise everyone to follow the appropriate medical treatments in addition to using spiritual practices as an aid to healing.
Who Should Attend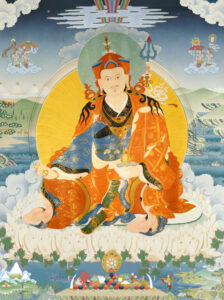 Everyone is welcome to attend. If you are new to meditation, instruction will be provided.
Schedule
Arrival Day, November 1
Please arrive sometime in the afternoon, preferably by 5 pm to get settled in. Dinner is at 6:30. Program Orientation will begin sometime between 7:30 and 7:45 pm.
November 2-5
8:30 – 9:30: Breakfast
9:30 – 12:30: Morning Session*
12:30 -2:30: Lunch & Mid-Day Break
2:30 – 6:00: Afternoon Session
6:30 -7:30: Dinner
7:30 – 9:00: Optional evening activities
* Sessions include talks, meditation, discussion, tea breaks. Times are approximate, and may vary slightly.
Sunday November 5 will end with lunch and departure.
Costs
Tuition: $250
Meal Service: $80
Accommodations: Varies by Type of Accommodation ($15 – $90 per night). To view pricing by lodging type, visit this page.
Some scholarships are available for those with financial need. Please complete the Financial Aid Form and submit to [email protected].
Useful Links
What to Bring & Expect at DDL
How to Get Here
Financial Aid Form
Leader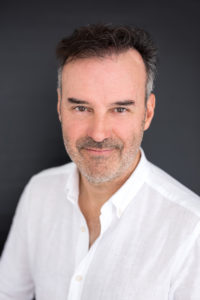 Alain Beauregard
Alain Beauregard is a physicist and a high-tech entrepreneur as well as a practitioner of Tibetan Buddhism. At the age of 46, Alain was diagnosed with stage 4 bladder cancer which was inoperable and had spread to such a point that his doctors said he was incurable. In less than 3 months of receiving chemotherapy combined with working on the emotional cause of disease and doing spiritual healing practices, his cancer went into complete remission. Alain has been 'clean' to this date. This life-changing experience inspired Alain to give public talks and workshops about the powerful tools that Tibetan Buddhism…
Learn more about Alain Beauregard