Joining Ancestral Inheritance with our Spiritual Path
With Ellen Korman Mains
October 12 - 15, 2023
"With the tender blade of sadness, my heart opened and an ancestral presence surrounded me. I felt the two lineage streams converge inside of me—as if my body were witness to a mysterious blessing from the meeting of my ancestors with the lineage of my unconventional Buddhist teacher. I felt its force, like the suction of a cosmic magnet connecting two worlds together through the gate of my heart."

~ Ellen Korman Mains, "Buried Rivers: A Spiritual Journey into the Holocaust," pages 261-261
Overview
A dimension of our lives that often goes unrecognized is the ancestral inheritance we each carry – its karmic burdens as well as its strength. Ellen Korman Mains, teacher and author of Buried Rivers: A Spiritual Journey into the Holocaust, joins us to share insights from her journey as the daughter of Holocaust survivors, of joining spiritual practice with one's ancestral karma.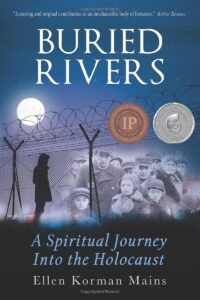 Schedule
Arrival Day, Thursday October 12
Please arrive sometime in the afternoon, preferably by 5 pm to get settled in. Dinner is at 6:30. Program Orientation will begin sometime between 7:30 and 7:45 pm.
October 13-15*
8:30 – 9:30: Breakfast
9:30 – 12:30: Morning Session
12:30 -2:30: Lunch & Mid-Day Break
2:30 – 6:00: Afternoon Session
6:30 -7:30: Dinner
7:30 – 9:00: Optional evening activities
* Sessions include talks, meditation, discussion, and tea breaks.
Sunday, October 15 will end with lunch and departure.
Times are approximate, and may vary slightly. A more detailed schedule will posted on arrival. 
Costs
Tuition: $200
Meal Service: $60
Accommodations: Varies by Type of Accommodation ($15 – $90 per night).
To view pricing by lodging type, visit this page.
Scholarships are available for those with financial need. Please complete the Financial Aid Form and submit to [email protected].
Useful Links
What to Bring & Expect at DDL
How to Get Here
Financial Aid Form
Leader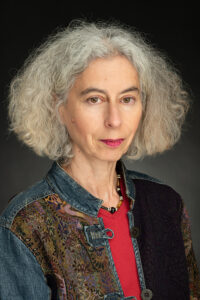 Ellen Korman Mains
Ellen Korman Mains is a practitioner of Inner Relationship Focusing and has been a senior teacher in the Shambhala Buddhist lineage for over four decades. A close student of Chögyam Trungpa, Rinpoche and Kanjuro Shibata Sensei XX, she has taught the Japanese art of Kyudo (Zen Archery) at Naropa University and internationally. In 2006, Ellen began traveling to Poland to explore basic goodness in the context of Holocaust. How could these co-exist? Her award-winning memoir, Buried Rivers: A Spiritual Journey into the Holocaust; (2018) explores family and religious boundaries, the impact of trauma on basic goodness, and the unexpected blessing…
Learn more about Ellen Korman Mains