Vajrakilaya Amending the Mantra Fire Offering
With Larry Mermelstein
November 9 - 19, 2023
If you have completed the Vajrakilaya retreat, you are welcome to join us around the hearth to amend any mistakes you may have made during sadhana practice. The fire-offering ritual is a very powerful and elemental way to connect with the wisdom mandala, especially when done as a group practice.
Prerequisites
In order to attend this fire offering, you must have completed a Vajrakilaya retreat — whether by counting mantras or doing it by time.
If you completed your Vajrakilaya retreat by counting mantras, this fire offering is required to complete your practice commitment. If you completed the retreat by time, this fire offering is not required, but a powerful complement to the retreat.
Program Cost
Tuition: $550 CDN
Meal Service: $200 CDN
Accommodations: Extra.  To view the list of accommodations available, please visit the Registration Page. To view pricing by lodging type, visit this page.
Partial attendance is accepted for repeaters on a prorated basis, but only if you begin with the group and stay for at least a couple of days. However, we cannot offer accommodations in the lodge until we are closer to the program date, as priority is being given to full attendees.
To register for partial attendance in the Fire Offering, please follow the instructions below:
Use the "Comments or Special Needs" field in the Registration Form to tell us the following information:

Choose the "live or stay locally" OR shrine room floor option for housing;
We expect you to arrive on the 19th;
Indicate your departure date and time;
Tell us if you would like to book a lodge room (or not… if you are happy staying elsewhere or in the shrine room);

Select the "E-Transfer or Check" method of payment to bypass the deposit requirement.
We will adjust your Guest Statement and send you a payment link.
Schedule
Thursday: Afternoon arrival. Set-up begins. Dinner: 6:30pm.
Friday: Training and set-up.
Saturday to Saturday: Practice (4 sessions) 7am to 9pm.
Sunday: Clean up and departure after lunch.
What to Bring
Your Buddhist and Shambhala daily chants.
White clothes and cushion covers if you have them. (Dorje Denma Ling has some for participant use.)
Vajrakilaya Sadhana and Fire Offering liturgy.
If you do not have the fire offering liturgy, you can purchase this for $20 at NalandaTranslation.org. If you prefer to pick this up at the program, indicate in the "shipping" area that it is for local delivery, use the NTC address as the shipping address, and add a note for Larry to bring it to DDL. It's fine to order this in advance and have it shipped to you at your home.
You will also find several other excellent and helpful Vajrakilaya Resources available for purchase.
A more complete list of "what to bring" will be sent to you prior to the program.
Covid Considerations 
Please read the full details of our Covid policy here.
Useful Links
What to Bring & Expect at DDL
How to Get Here
Financial Aid Form
Leader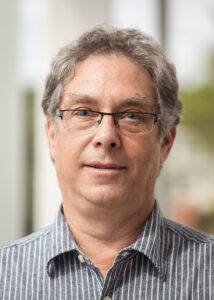 Larry Mermelstein
Beginning in 1971, Larry Mermelstein became a close student of the Venerable Chögyam Trungpa Rinpoche, Tibetan Buddhist meditation master and scholar. He has served as a senior teacher in the Vajradhatu/Shambhala community for many years, as well as having been a member of the board of directors. He is a founding member and the executive director of the Nalanda Translation Committee for over forty years and is a long-time consulting editor to Shambhala Publications.
Learn more about Larry Mermelstein